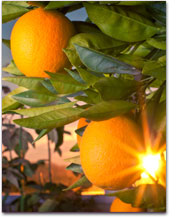 Benefits of the EEI Curriculum
The benefits of the EEI Curriculum are extensive. The State Board of Education's unanimous approval of the EEI Curriculum means you can be confident the addressed standards are taught to mastery. Teaching state standards through an environmental lens allows for greater student connections and comprehension without the need for more of your instructional time.

From the extensive field testing and teacher input incorporated into the Curriculum, you will see the materials are easy to follow, clearly guide you, and easily replace current textbook portions. Most importantly, your students can increase their mastery of traditional academic standards while simultaneously achieving environmental literacy.
EEI teaches Science and History-Social Science standards to mastery.


EEI supports English Language Arts standards.


EEI makes it easy for you to replace currently-used textbook portions with EEI Lessons, and provides extensive background information and effective planning tools.


EEI includes California Connections stories and case studies that relate the academic material to real California examples, making learning relevant and engaging for students.


EEI educates students about their relationship with the environment, as well as the interactions between human and natural systems, increasing environmental literacy.


EEI has a consistent presentation of environmental themes throughout grade levels based on California's approved Environmental Principles and Concepts.


EEI builds 21st Century Skills – collaboration, critical decision making, communication, and creativity.


EEI facilitates connections to local resources and environmental education programs.


EEI can be implemented today through free online availability.